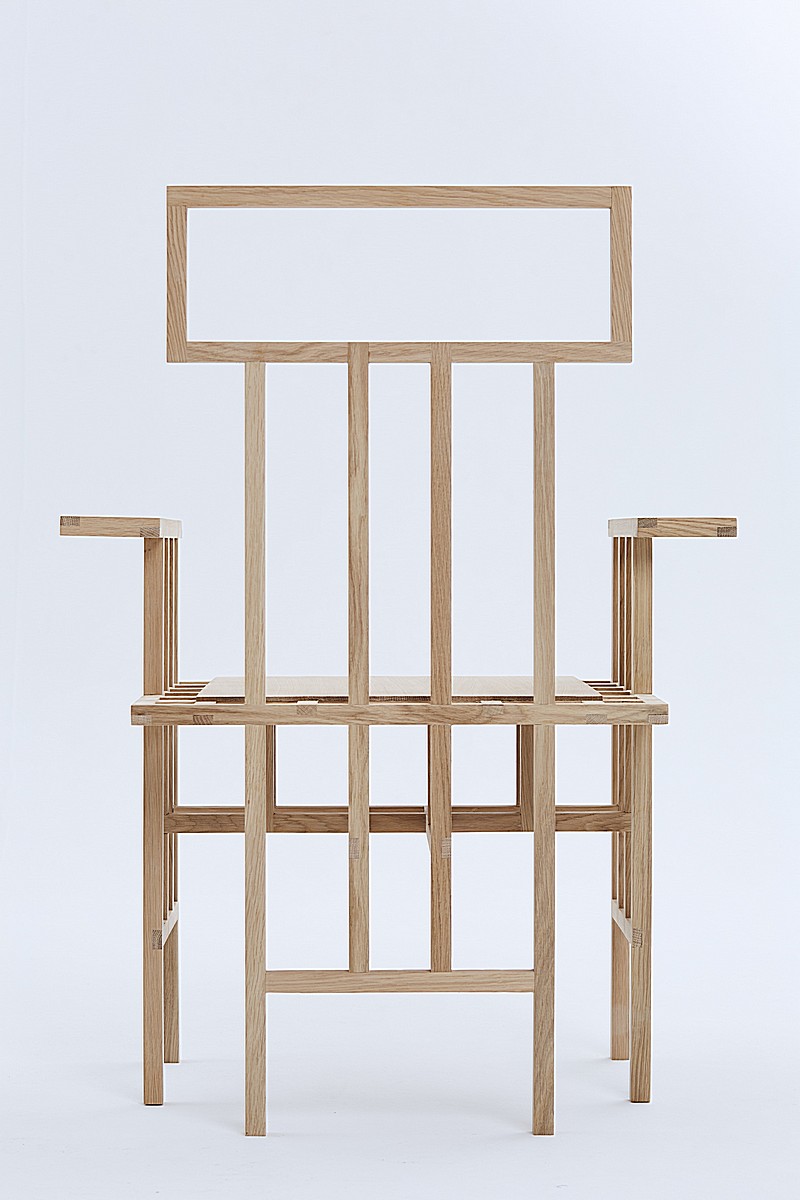 The series of chairs dedicated to the centenary of the Bauhaus. Fully customizable and modifiable object.
 It is possible to enamel individual parts and the subject completely, making from other wood species, changing the shape of legs, armrests, backrests, dimensions and angles of ergonomics, soft inserts in the seat, backrest and armrests.
Model 104. Сolor scheme NU. Oak, oil.
Egor Bondarenko, 2019